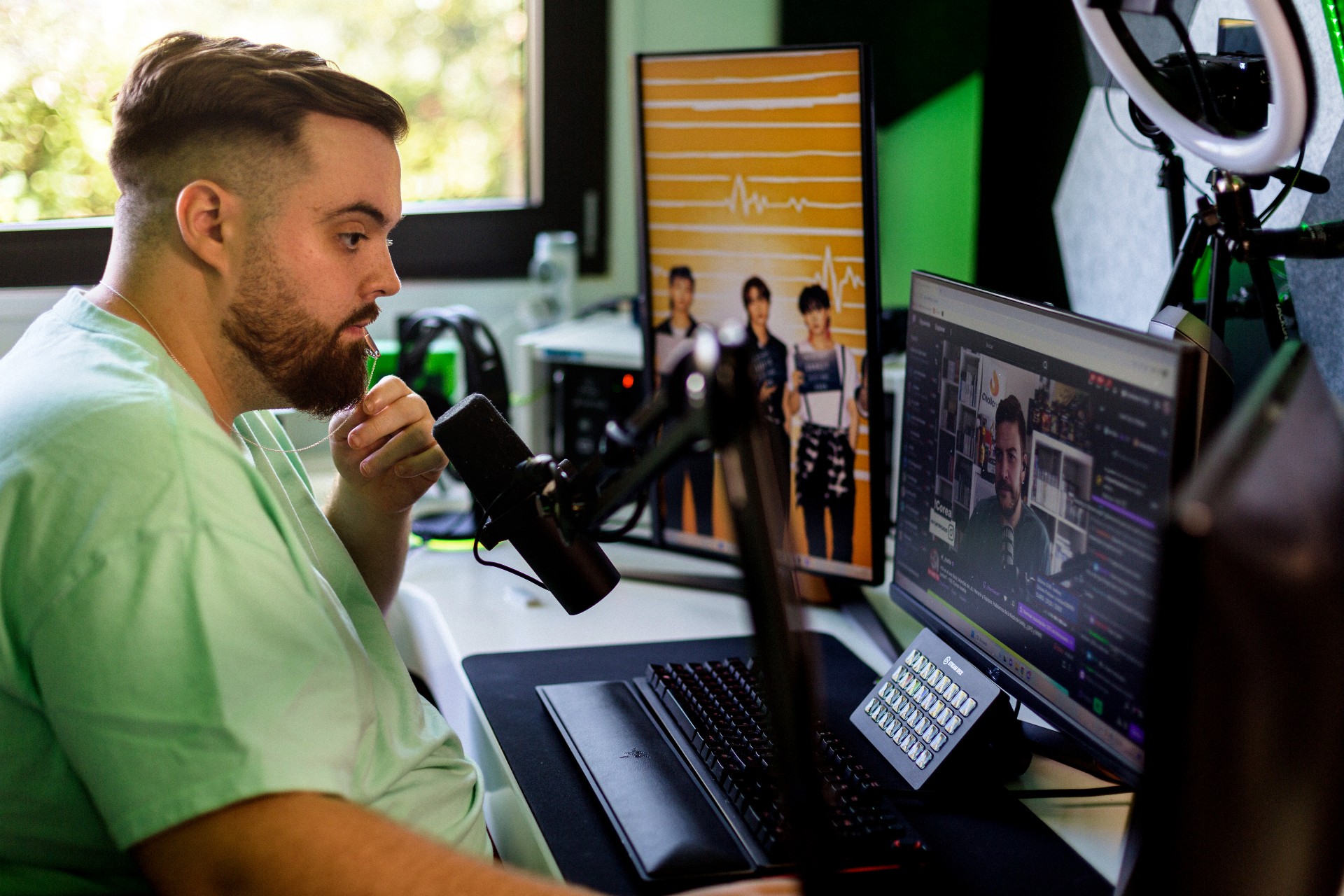 Ibai Llanos Garatea, known to most as just Ibai, is one of the biggest streamers in the world, being the third most followed channel on Twitch and having over 11 million subscribers on YouTube. But when it comes to Spanish creators he is unmatched and considered one of the biggest celebrities in the world for those that speak the language.
From humble beginnings as a League of Legends caster he has grown into one of the most recognisable faces in gaming, even for those who don't speak Spanish, and it has been quite a ride. He has grown from casting the regional Spanish LoL league to hosting his own sell-out events and became the first person ever to win three Esports Awards, winning the Streamer of the Year presented by Lexus award in 2020, 2021 and 2023. This year he is in the running to become a four-time winner and you wouldn't want to bet against him.
For Ibai this incredible journey has just been a case of taking one day at a time and always looking for his next challenge. He never imagined that he would reach the heights that he has, but thanks to his hard work and natural charisma, he keeps raising the bar.
"I never thought I was going to be a streamer," says Ibai. "And besides, I really mean it, it was never a goal in my life until I really decided to be a streamer. I mean, it's not something that you dream about when you're a kid or 14 years old. You don't think that or want to be a streamer, much less expect to have a world record. Much less did I expect to win an award."
Ibai's three wins in a row show not only how large and powerful his community is, but also how he has diversified his content over the years. We've seen even the biggest of streamers fall off after a couple of years and be overtaken by others, but for three years Ibai has stayed at the top of the game and that is because he is always doing something new.
When he got his first win back in 2020 his solo streaming journey was still relatively new and of course was in the middle of a pandemic, meaning he was limited in what he could do. Since then he has expanded, doing more content away from his setup and taking on new ventures such as setting up an esports team and even hosting major events that have sold out massive venues.
"I would say that this has been a little bit of the evolution of both myself and my content," says Ibai. "Something that I always liked a lot, was the creation of events and new things, but obviously, when you are starting and you don't have much economic margin, you have to do it differently, right? That whole process is very hard. It's very stressful. But it's a lot of fun because, in this kind of event, your imagination can be endless. I mean, you can do whatever you want. A balloon tournament, a Pétanque tournament, a boxing event, a football match, a sack race. In other words, it's really whatever you want to do."
Ibai's events have gone a long way in establishing him as a mainstream name in the Spanish-speaking world, but the core of his offering will always be his streams, which is why he picked up three awards back to back. As one of the biggest celebs in the gaming world Ibai has achieved almost everything you can imagine, but getting the recognition from the Esports Awards has meant a lot. As the first person to win three awards, we presented Ibai with a special golden Esports Award and you can see the presentation in the video below.
"The Esports Award that has meant the most to me was the first one," says Ibai looking back on his history of success. "Probably because it was the one I was least expecting and because, generally, Spanish people usually have a very difficult time winning these awards. An award may seem silly, but in a way, it is like recognizing and rewarding the work you have done during a year. In the end, there is only one award during the year. Therefore, it is the recognition of what you have done from January to December and the recognition, indirectly, of what you have done during your whole life."
After being at the absolute top of his game for years Ibai is showing no signs of slowing down. While his content now looks very different to when he first won an Esports Award, he has continued to innovate and will likely continue to do so over the coming years. He revealed to us that while retirement has crossed his mind sometimes, that day isn't here just yet.
"Sometimes I think about retiring or doing things differently or resting a lot more," says Ibai. "I think in the future I will do things differently, maybe I won't do so much live. Maybe I focus my career, my life, to do other things, but I'm still very young, as they say, I just started. I've been doing this for very few years, compared to people who have been doing it for 15, 20, or 30 years. So I don't really know, but I do think that 2024 will be an impressive year."
Ibai is once again a finalist for the Streamer of the Year presented by Lexus award in 2023, and while he will be a favourite given his three past victories, he still needs your votes to make sure he wins.