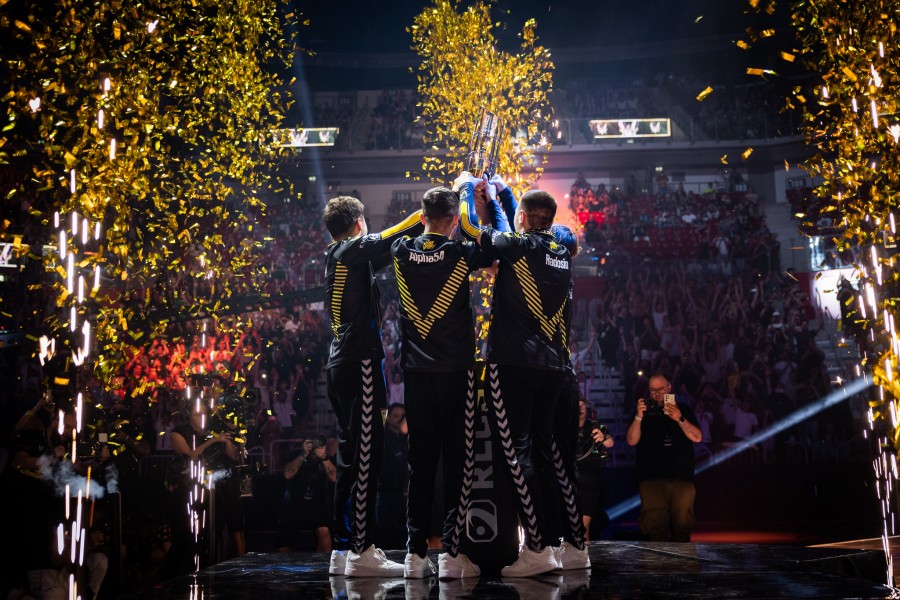 Team Vitality has been a top-level organisation for years, consistently being home to many top teams across the biggest games. But the past 12 months have been the best the organisation has ever had, with multiple world championships and many trophies being added to their collection.
"It's definitely been one of the greatest years for Team Vitality," says Fabien "Neo" Devide, co-founder of Team Vitality. "We've been a part of several remarkable stories throughout the year, on top of celebrating our tenth anniversary. While we had our initial expectations at the beginning of the year, achieving so many brilliant results has been a dream come true for us."
Vitality has teams in League of Legends, Counter-Strike, Rocket League, Valorant, Call of Duty Mobile and FIFA, all of which have performed this year, with the standouts being the Counter-Strike and Rocket League rosters. In Rocket League Vitality were the team to beat throughout the year, eventually claiming the world championship, while in CS:GO they became the last-ever Major winners, in their home city of Paris.
"The BLAST Paris Major was an exceptionally important event for us," says Devide. "At the beginning of the year, our overall goal was to see success across our various teams. However, the Paris Major was especially significant for us. The fact that the final ever Counter-Strike: Global Offensive Major was held in France added an extraordinary aspect to it. We were determined to achieve something remarkable on home soil, and the moment when we won will stay with me forever. Victory in the Paris Major is the crowning achievement of my career and possibly the most significant win we've ever had."
But the success of the past year has not come easily. After years of being close, but rarely claiming the biggest prizes in esports, Vitality started on a different path to try and improve their competitive chances a few years ago. This started out with greater investments in support staff, facilities and anything that might help the players perform better.
Then they took what was seen as a risk in some communities by embracing the idea of international rosters, combining the top players from across the world. They also continued their top scouting work to bring in some new young players, as they had previously done and found success with. Sometimes the results weren't great, but this year the experiment has proven successful.
"The groundwork for our success this year began in 2021 and extended across 2022 as the foundation for our goal to become a globally recognised brand," says Devide."We transitioned to a more international focus across all of our teams, particularly in games like Counter-Strike. We also made significant investments in infrastructure and coaching staff, which played a crucial role in our success."
The change in strategy and massive investment in competitive success has certainly paid off. Across the Pro categories Vitality has eight nominations, more than any other org this year, including two rosters in the running for Esports Team of the Year and two coaches up for Esports Coach of the Year, showing that their commitment to providing the best support staff possible has worked.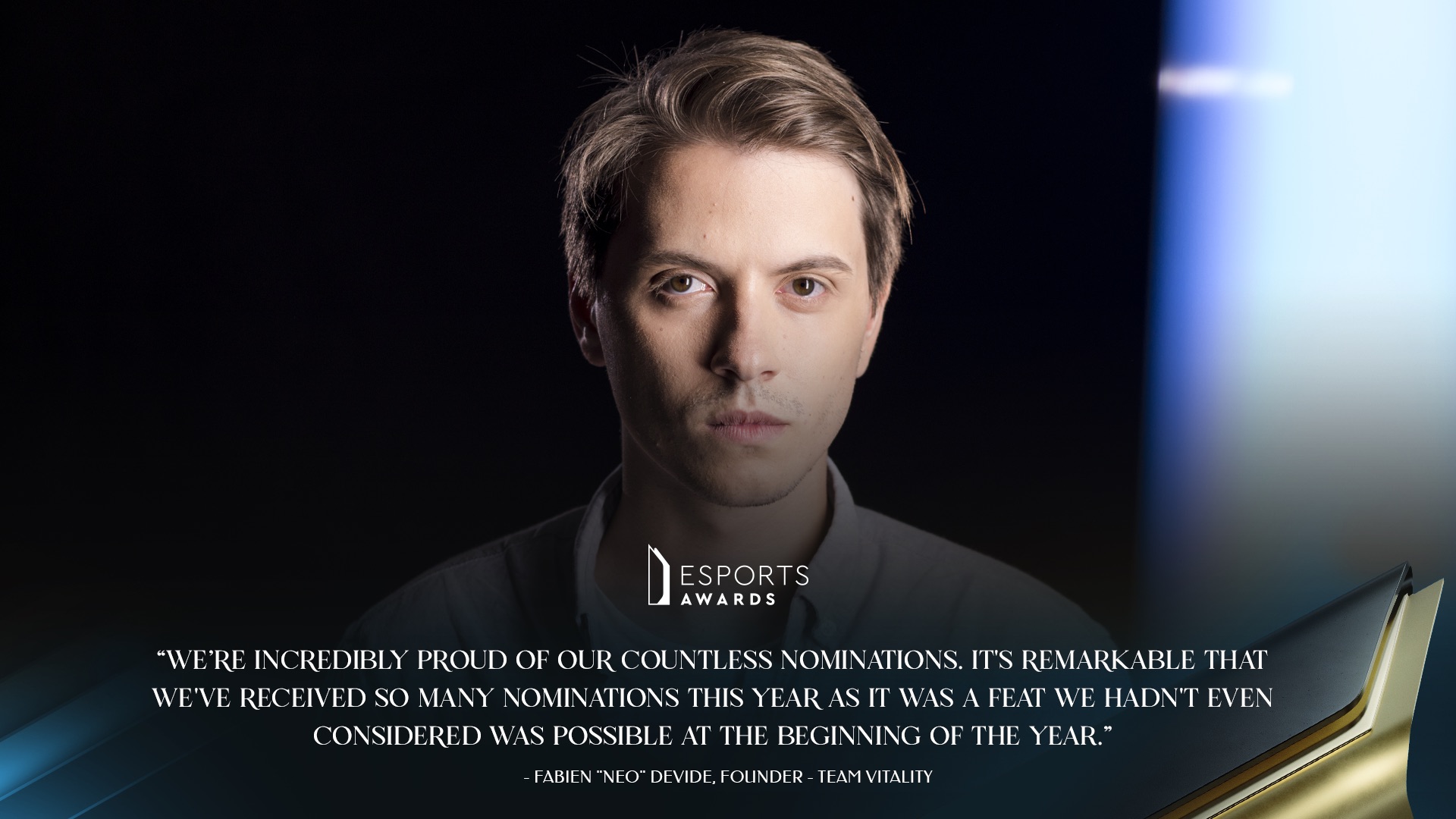 They head into the Esports Awards presented by Lexus as favourites to walk away with at least a trophy or two, after a year that other teams will struggle to match. But, like all our finalists, they will need your votes to secure those awards on November 30th.
"We're incredibly proud of our countless nominations," says Devide. "It's remarkable that we've received so many nominations this year as it was a feat we hadn't even considered was even possible at the beginning of the year. For us right now, we'll go into the Esports Awards presented by Lexus with an immense amount of pride of what we've accomplished and make the most of the moment. Being recognised as one of the best organisations in the world is an achievement in itself, even if we don't win anything. We hope that everything we've done this year has shown the panel and the fans that we are worthy of these awards."
You can join Devide, as well as other Vitality staff, at the Esports Awards presented by Lexus in Las Vegas by getting your tickets now.