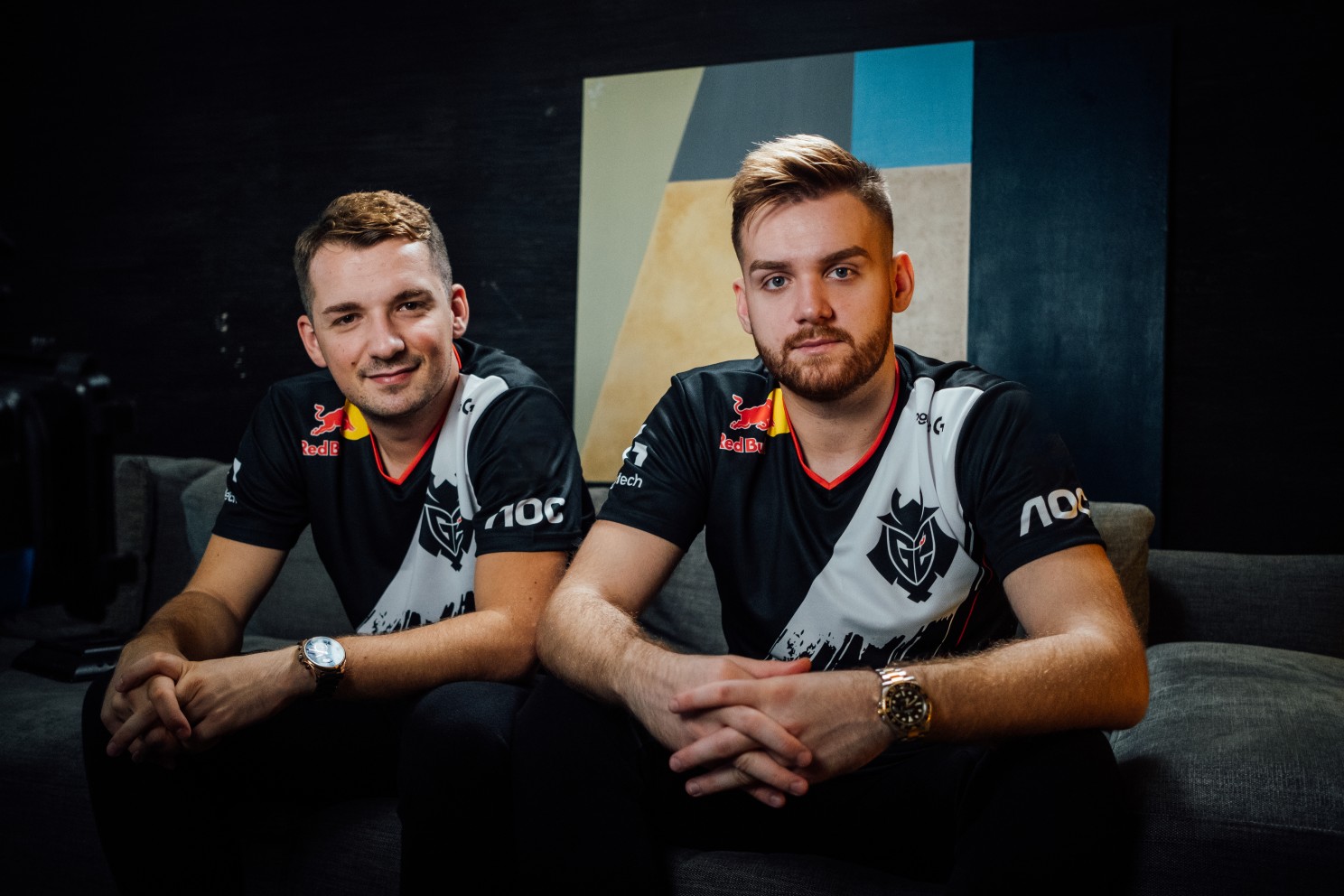 In esports it's not particularly unusual to have family members competing on the same team or against each other. 2022 Lifetime Achievement Award winners Daniel 'OGRE1' Ryan & Tom 'OGRE2' Ryan are one of the most famous examples, with the likes of the Buck twins (Halo) and the Hassan brothers (Dota 2) being other notable family duos.
But what is unusual is having two family members competing for the same award. This year both Nikola "NiKo" Kovač and his cousin Nemanja "huNter-" Kovač are up for the Esports PC Player of the Year award, and they both play for the same Counter-Strike team meaning there is little to separate the two of them!
"There's no rivalry between us, we respect each other a lot and what each of us brings to the team," said huNter- when asked about who will win the award between the two of them. "For sure NiKo has a better chance of winning it because he's just simply the best rifler who ever touched this game."
Unsurprisingly NiKo also praised his team-mate and rightfully so, as they have both had an incredible year. Both players have claimed HLTV MVP awards from top-level tournaments in the past year and at different times have been the star performer in the team. While NiKo has long been seen as one of the best players in the world, over the last 12 months huNter- has very much stepped up his game to also be in that conversation.
As part of G2 Esports both players won IEM Katowice and IEM Cologne, two of the biggest tournaments of the year, and have both had standout performances throughout. The fact both are up for the award shows just how good they have been, as it is not often we see two players from the same team in contention for the same award.
But it isn't just personal accolades they are in with a shot of winning. Their work, along with the other G2 rosters, means that as well as the two cousins being finalists, G2 Esports is also a finalist for the Esports Organisation of the Year award.
"I'm very happy with what we've done in 2023 so far," said huNter-. "Winning both Cologne and Katowice is a dream of every professional player, but winning it in one year it's just amazing. We were inconsistent throughout the whole year, but we had our peeks when we needed it the most, except for that Major in Paris where we failed big time and that was the only big failure for us so far in this year."
Regardless of who walks out with the award, the pair clearly have a great relationship and love playing together. More than a few times throughout history we have seen top teams fall apart due to personal differences, but with these two there is no chance of that, as it has been a long-time dream to play together at the top level.
"It feels amazing playing together in the same team, that was our dream when we were 8-9 year old kids, playing together in internet cafes, having fun and dreaming that one day we can compete on a big stage together," said huNter-.
It also gives them some advantages over other teams. Obviously, the two have played together for years, so will have incredible communication and an understanding of what the other will be doing that comes naturally after playing so many hours together. But even outside of the game, it gives the pair an outlet that some other players might not have. Coming from the same background and family means they have an understanding of what each other has been through and can offer support that might be difficult for others to provide.
"It's really nice to have someone that is close to you on the same team, we share a lot of things within the team, we can rely on each other when it comes to anything, we have each other's back at all times, and that's the best part," said NiKo.
Now the pair face a potentially difficult few months as they transition over to Counter-Strike 2. The new game is replacing CS:GO as the competitive game of choice and now all pro players are trying to figure out how to master all the new systems it brings. To find out more about CS2 and its impact on the pro scene check out last week's newsletter, where huNter- gave his thoughts on the new game and how it might impact the team.
But despite the massive upheaval in the scene the relationship between the two players is clearly strong and will no doubt continue well into the future. Even the chance to win an Esports Award doesn't seem to have impacted that!
But they both face some tough competition in the category, with the best of the best from the world of PC esports hoping to walk out of Vegas with the trophy in just a few weeks. If you think either of the G2 players deserves to win, or any other finalist for that matter, then make sure to vote for your winners now.