OAKLEY RENEWS PARTNERSHIP WITH THE ESPORTS AWARDS
Oakley strengthens and renews partnership with the Esports Awards for two years, following a successful 2022 collaboration.
Felipe Formiga, Global Head of Esports and Gaming Partnerships at Oakley becomes latest member of the Esports Awards panel
Oakley will support the Esports Awards Open and the Esports Awards ceremony.
LAS VEGAS, NV (February 17th, 2023) – The Esports Awards, the most prestigious night in the esports calendar, is pleased to announce a two-year renewal in their partnership with sports performance and lifestyle eyewear brand, Oakley.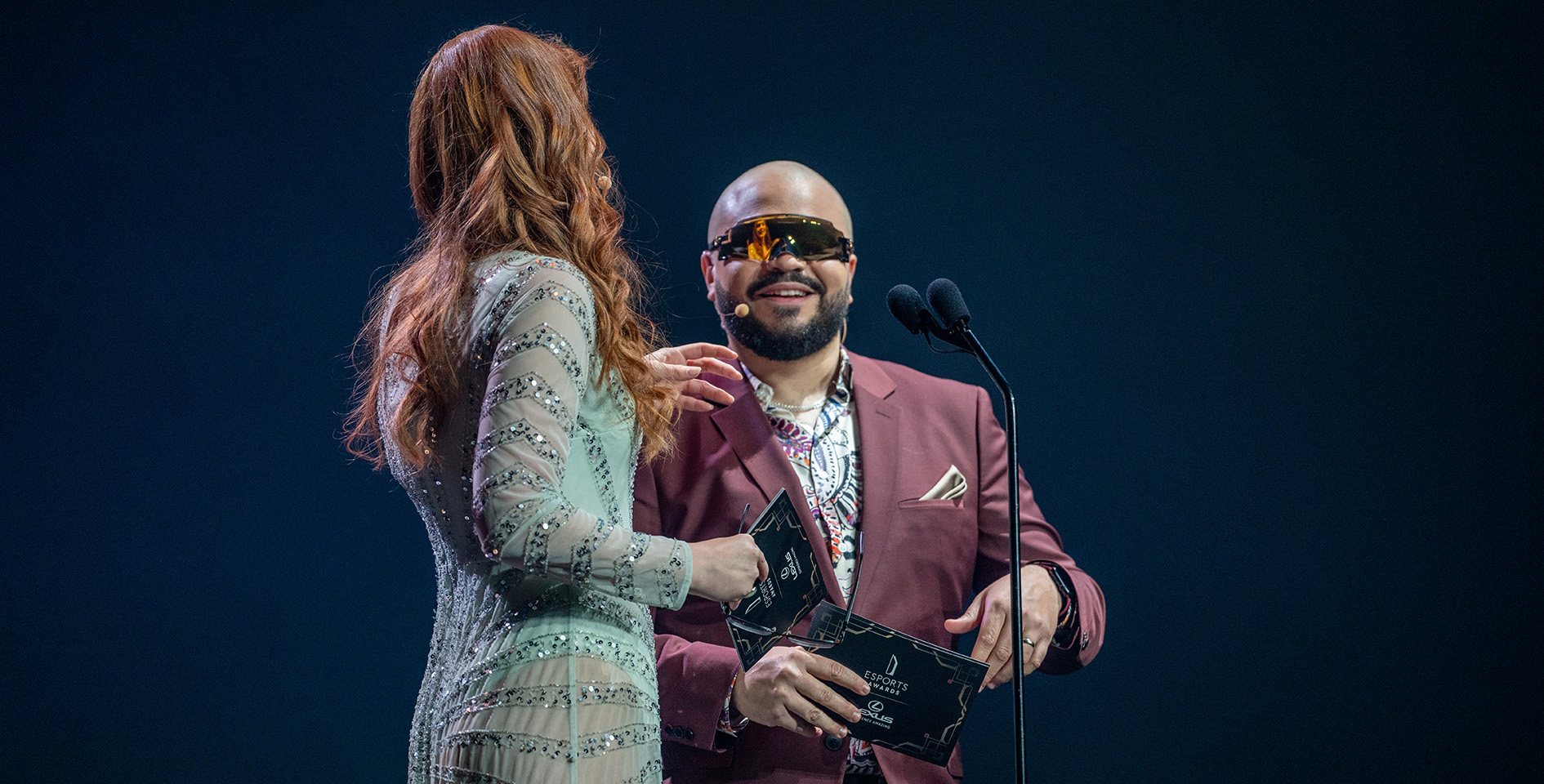 As part of the renewal, Oakley will be an Official Event Partner of the 2023 ceremony held in Las Vegas in December. Oakley has fast become an established brand in the esports and gaming space, with high profile partnerships with the likes of Scump, G2 Esports, and the winner of the Esports Organisation of the year 2022, OpTic Gaming. Oakley will also return to support the Esports Awards Open – the annual celebrity pro-am golf tournament. Created as an opportunity to foster new relationships and inspire collaboration, the Open plays host to some of the most recognised sports, music, and gaming talent for an 18-hole golf scramble. In 2022, golfing legend Bryson DeChambeau, actor and producer Robbie Amell, professional gamer Nate Hill, and CEO of 100 Thieves Matthew "Nadeshot" Haag were all in attendance.
Additionally, Felipe Formiga, Global Head of Esports and Gaming Partnerships at Oakley becomes the latest member of the Esports Awards panel. The Esports Awards Panel is made up of key industry experts, featuring heavyweights from the entire spectrum of the industry. Together, panellists judge award nominations from the esports community across all six award groups – Entertainment, Industry, Creative, Pro, On-Air Talent, and Collegiate awards categories.
"After a spectacular 2022 collaboration, we are pleased to strengthen our relationship with the Esports Awards. The awards ceremony brings the esports community together and provides an incredible platform to recognize, award, and celebrate talent in the community. At Oakley, we're proud to support such a fantastic and prestigious event and look forward to what 2023 holds." said Felipe Formiga, Global Head of Esports and Gaming Partnerships at Oakley
"I am thrilled to have Oakley renew their partnership and join us on our journey for the next two years. It's a true reflection of what we've built here at Esports Awards that we're able to welcome an industry-leading partner in Oakley. I'm excited to collaborate with such a fantastic company and can't wait to show you what we have planned for 2023!" added Michael Ashford, CEO of Esports Awards
### Ends ###
Esports Awards
Founded in 2015, the Esports Awards is the most prestigious night in the esports calendar and the only global award show that aims to recognize esports excellence.
The Esports Awards is dedicated to showcasing world-class performance and innovation from every corner of the industry throughout the year. It reaches its pinnacle at its end-of-year ceremony, considered the Oscars of esports. The ceremony celebrates everyone from the players, teams, media, hardware providers, games, events, and personalities that shape the esports industry.
The 2021 Esports Awards saw a record-breaking 20 million viewers across the campaign, and 10 million votes counted. For 2022 the Esports Awards moved to a new home at Resorts World Las Vegas.
About Oakley
Established in 1975 and headquartered in Southern California, Oakley is one of the leading product design and sport performance brands in the world. The holder of more than 900 patents, Oakley is a culture of creators, inventors, idealists and scientists obsessed with using design and innovation to create products and experiences that inspire. This philosophy has made Oakley one of the most iconic and inimitable brands on the market, with products that world-class athletes around the globe depend on to compete at the highest levels. Oakley extended its position as one of the world's leading sports eyewear brands into apparel and accessories, developing men's and women's product lines that appeal to Sports Performance, Active and Lifestyle consumers.
Oakley is a subsidiary of Luxottica Group. Additional information is available at www.oakley.com.